Discover the history of Delavan Wisconsin
Since 2003, the Delavan Historical Society's focus has been to educate and preserve and create awareness for Delavan's unique and storied past.
The Delavan Historical Society Exhibit and Resource Center provides the community with a place to collect, preserve and keep safe documents and items that reflect the history of the City and Town of Delavan.
Support the History of Delavan!
We strongly encourage everyone with an interest in Delavan and/or Delavan's history to join the Delavan Historical Society. By joining us, you are contributing to the preservation of Delavan's history. 
Our members are a diverse array of local citizens, and those who have moved away; people who have visited Delavan, and those whose family lived here long ago; those interested in history and genealogy to local businesses and organizations who realize the importance of preserving and maintaining the story of our past, and our present for future generations.
RESOURCE CENTER MUSEUM EXHIBITS
Displays involving local artifacts and stories of local significance change four times a year, and the Resource Center continues to grow as we research and collect documents and memorabilia from the public.
We have four different membership levels: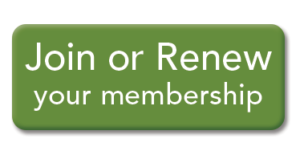 $20 Single Membership
$35 Family membership
$50 Contributing Membership
$100 Sponsoring Business Memberships
All membership levels receive a copy of our informative and entertaining newsletter.   Sponsoring Business Memberships in addition receive space in our Preferred Business Pamphlet Rack at our Exhibit & Resource Center. 
The Delavan Historical Society is a federally recognized 501(c)3 non-profit corporation. Your donation is tax deductable to the extent of the law.
OUR BOARD OF DIRECTORS
President – Ryan Schroeder
Vice President – Mark Wendorf
Secretary – Lorie Wuttke
Treasurer – Lynette Wobig
Director – Brenda Sawtelle
Director – Rhonda Edler
Director – Jennifer Starin
Director – Trish Martin Kumlander
Past President – Patti Marsicano